TEXAS A&M'S CAMPUS CULTURE IS A POINT OF PRIDE FOR AGGIES
Our diverse community of scholars and leaders are committed to doing good in the world
WE DON'T CHEER, WE YELL
Texas A&M's storied traditions are grounded in history and shared values and create strong bonds that tie together generations of proud Aggies.
YOUR HOME AWAY FROM HOME
Life here is spirited, engaging and supported by a network of services and activities focused on helping students learn and thrive outside the classroom.
HERE FOR YOU
Student success is a top priority and efforts like the Student Success Initiative and Student Support Help Desk are focused on helping you achieve your goals.
AGGIES ARE A TIGHT-KNIT FAMILY, BUT WE'RE NOT ALL THE SAME
We value the individual talents, unique passions and special gifts each student enrolled at Texas A&M brings to the Aggie Family.


EXPLORE AGGIELAND ON YOUR OWN
Take a self-guided virtual tour or use a map to help you navigate campus

Classes are held in a mixture of historic academic buildings and state-of-the-art learning environments, including the new Innovative Learning Classroom Building.

You'll see a variety of residence halls on campus, including commons, modular and balcony-style facilities and both single-sex and co-ed options.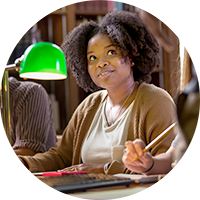 Texas A&M's six library locations provide students with quiet study spaces, special collections, book stacks, research databases, eJournals and more.
CONNECT WITH US
Interested in becoming an Aggie? We want to hear from you! Sign up below to receive admissions information, important announcements and special event invitations from Texas A&M and learn more about life in Aggieland.